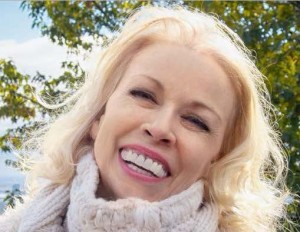 "My Canada – Singing the Soul of a Country," is a long-term musical project that features carefully selected, well-known songs by noted Canadian song writers including: Joni Mitchell, Leonard Cohen, Gordon Lightfoot, Claude Dubois and many more. (Songs are frequently added to this list.) Performances began in Montreal in April, 2016 and will continue through to the end of 2017. This concert is a tribute to Canada's upcoming 150th birthday.
Barbara Lewis sings with 1 or 2 accompanists; piano/keyboard and bass.
INTIMO – She also presents a show where she sings a solo version of the concert with specially created backing tracks. She calls these presentations, INTIMO concerts; they are pleasingly intimate and informal. (Lewis also whistles and yodels in this concert. Fun!)
LISTEN! to Barbara's latest audio recording of Both Sides Now by Joni Mitchell (8 instruments).
VIEW VIDEO! from concert performances of Both Sides Now & Hallelujah.
•"Barbara Lewis is a hugely gifted singer, but more importantly, a born communicator." – Montreal Gazette
•"Wow! Commanding performance by Barbara Lewis. Enthusiastic crowd in awe of tremendous range." – Barbara Taylor (London Free Press)
• "Lewis has the big voice, she drew a spellbinding sense of rapture."
– The Chronicle, Halifax
Represented by:
Kita Szpak, KS Communications – 613-725-3063 – kita@sympatico.ca
MORE ABOUT THE "My Canada" PROJECT…
Barbara Lewis, January 2016: "I had been singing songs by Joni Mitchell & Leonard Cohen for a couple of years for my "Passionate Heart" concert. A friend asked me if I intended to sing more Canadian songs in concert as a contribution to Canada's 150th birthday celebration in July, 2017.
My quick answer was "No." But her question got me thinking… As a 20-year-old, I took the train from Vancouver to Montreal to study singing at McGill University. I lived for some years in Quebec. Then later, I spent time in Vermont (in the mountains), then at a lake-house in the Adirondacks, & finally I lived for some time in marvellous Manhattan.
Now, many years into my Canadian life, I feel a strong desire to re-discover my wonderful country through it's songs. With this long-term project called, "My Canada – Singing the Soul of a Country" – I intend to do that in a variety of ways – including recording & giving concerts that feature the greatness & splendid variety of Canadian music."
————