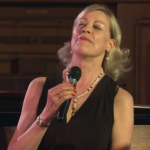 Welcome! to the 2nd Barbara Lewis Music bulletin for 2015. Thank you for subscribing. These monthly bulletins will bring you updates on concerts and recordings; early access to newly-released songs, and links to photos, video clips and lots more.
I'll also share some thoughts and ideas about this crazy world of singing

& performing. I hope that no matter your life-path, you will find some of these shared things useful.
—————————————
Performance – Mario Monroy (well-known Mexican jazz keyboardist) asked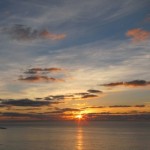 me to sing with his band in late December at one of the few Jazz clubs in Cancun: Muleiro's Jazz Lounge. I am not a jazz singer. (And I often get scolded for singing jazz songs in a non-jazz style…) But I do sing a few jazz standards – for fun. The audience was very appreciative & the band totally generous. Cancun that evening was hot & humid. Great for singing!
How Do You Stay In Shape As A Singer-Over-50? – Coming back to performing later in life is both a luxury and a challenge. I decided to find ways to give myself the best possible chance of remaining "in the game." Keeping my voice in good shape is central, but what about body & mind?
Aging Backwards – To keep my body limber and more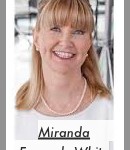 energized, I decided to do daily exercises with Miranda Esmonde-White's"Essentrics"  online video series. She is based in Montreal, but creates her videos in many countries – mostly in sunny climbs. I had lunch with her recently in Montreal. She told me about her latest work helping severely injured people regain mobility. And she explained to me her no-strain, relaxed approach to exercise (Aging Backwards) that is especially useful for people +50.
Staying Fluid, Sensuous & Sexual as We Age… For a unique blend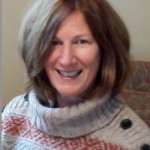 of physical/spiritual work, I see Rory Scofield, a long-time professional dancer & movement therapist who lives in St. Mary's, Ontario.
She's also a generous-spirited dynamo who helps me keep my body & mind in shape (through table work and in-studio movement) for more expressive & powerful stage performances.
Rory explains that when you are able to stand well and move freely, you have "movement quality." She's says: "Everybody has movement quality within them, even if you don't see it. And searching hands can find it. That's the beauty of it."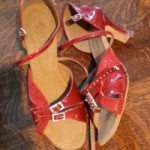 Good Bye RED SHOES! – After spending a weekend with Rory last August, and again last month, I felt much looser and freer onstage during performances. I also began to perform without shoes. To read about why, and more about Rory Scofield, go here…
                           (See you next month!)