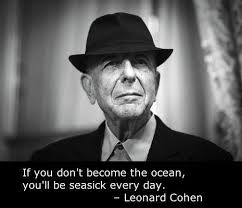 A song like no other – Leonard Cohen's "Suzanne," which is featured in my new concert:
MY CANADA – Singing the Soul of a Country.
You can purchase Suzanne here on CD Baby.
I had the pleasure of recording this stunning, yet simple song with a group of fine musicians. My good friend & accompanist, Doug Balfour arranged both songs for me & 8 other instrumentalists.
CHOOSE! ♫ If you have time and interest, please listen to both and tell me which you like best. Thank you! I'm grateful for your input. (See previous comments below.)
#1
#2

Create your own user feedback survey
Barbara Lewis – all vocals
Doug Balfour – pianist, arranger
Kate Bevan Baker – fiddle, violin1 (leader of the Birds on a Wire quartet)
Kenny Wong – violin2
Scott Chancey – viola
Jane Chen – cello
Fraser Hollins – bass
Jim Doxas – percussion
Jo-Anne Belvedere – guitars
All held together by the illustrious engineering of George Doxas in his now-famous recording studio, Boutique de Son, Montreal.