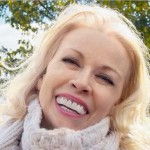 WHY?  "MY CANADA – Singing The Soul of a Country?"
(Listen to Barbara's recent recording of  Both Sides Now by Joni Mitchell.)
"I had been singing songs by Joni Mitchell & Leonard Cohen for a couple of years for my "Passionate Heart" concert. A friend asked me if I intended to sing more Canadian songs in concert as a contribution to Canada's 150th birthday celebration in July, 2017. My quick answer was "No." 
But her question got me thinking… As a 20-year-old I took the train from Vancouver to Montreal to study singing at McGill University. I lived for some years in Quebec. Then later, I spent time in Vermont (in the mountains), then to a lake-house in the Adirondacks & finally to marvelous Manhattan.
Now, many years into my Canadian life, I feel a strong desire to re-discover my wonderful country through it's songs. With this long-term project called, "My Canada – Singing the Soul of a Country" – I intend to do that in a variety of ways – including recording & giving concerts that feature the greatness & splendid variety of Canadian music."
"My Canada – Singing the Soul of a Country" is Barbara's very personal musical project, the creation of which will span 2 years – with performances beginning in April, 2016.
Represented by:
Kita Szpak, KS Communications – 613-725-3063 – kita@sympatico.ca