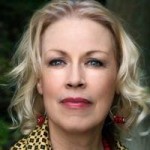 Welcome!
Listen to music-for-purchase in the player below.
Watch free video footage here. and more audio.
Special gift-songs are featured below the song player.
I hope you enjoy them! 
SONG PLAYER
Listen to & purchase one of Barbara's original songs:
1. Hara's Quest – 10 songs from A Woman's Mystical Journey
2. Most Requested – 7 songs  (bestsellers)
3. Silent Night – Christmas single
4. Rise Up Shepherd – Christmas single
5. Aint Love Easy – single

TWO-SONG CDS – in special gift-sleeves.

1. DREAMS CD – For Your Resting Pleasure
Click here for the song ¨Dreams¨
Click here for the song, ¨Paradise¨ (features a gorgeous violin solo)
2 serene songs to take you into a sensuous world that is both restful and sweet.
(Recorded in New York City);
Purchase:
• If you have ITUNES – go HERE FOR PURCHASE on Itunes.
• To order the CD in its attractive gift cover shown above, click this link: Buy Now From CCNow
____________________________

2. ONCE IN A BLUE MOON CD – Barbara´s All Time Best Seller!
Uplifting and Inspiring – Two Songs that take you into a more hopeful state of mind. (Recorded in Montreal & New York City). To listen to this soothing music and to purchase:
Click here for ¨Once In A Blue Moon.¨  Click here for ¨Dolphin Dream¨
Purchase the GIFT CD!
• To buy the CD in its attractive gift cover shown above, click this link: Buy Now From CCNow