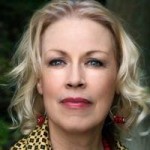 Hello and Welcome!
When I write my monthly communications, I approach them as I would a letter to a friend.  I talk about my life as a singer. The ups and downs of being a performer. Finding ways to stay healthy and happy in a pretty hectic and demanding business. I also talk about my hopes for upcoming concerts & recordings.
If I could, I would ask each of you about your lives, too. Unfortunately, this is a one-sided communication. But you can speak to me on Facebook…  or send a reply e-mail to me. So…
Sign up for my free Monthly "Letter to Friends" from Barbara Lewis using the yellow form on this page. Thank you for joining me! I will also share with you ideas about my other passions:
1. Aging Well – Learning to see our age as our power, not our shame. Ways to find with greater well being; love & romance; especially in our later years. Read How to Find Love now!
2. Nature – the healing power of nature.
3. Love – expanding our understanding and experience of Love.
This "Letter to friends" will come to you about once a month. Occasionally I will send out info about specials in my Gift Shop for Singers Over Forty.

WHEN YOU SUBSCRIBE TO MY "Letter"…
You will receive a Free Gift MP3 titled, "Dreams" –  a deeply relaxing song written on an island near the west coast of Florida. Serene. Restful. You will sit back and take a deep breath…