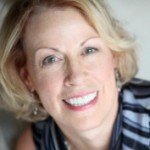 Barbara Lewis brings her acclaimed concert, "Passionate Heart" to Ottawa's Shenkman Centre for the Arts (Richcraft Hall) on Friday, April 17th at 7:30PM. Purchase tickets online at Shenkmanarts.ca or call:
Tickets: 613-580-2700 • Toll Free: 866-752-5231
| | |
| --- | --- |
| Regular price: $22.50/ADVANCE |  $27.50/Door |
| Senoirs (65+): • $17.50/ADVANCE | $20.00/Door |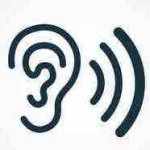 LISTEN to Barbara in a short video clip from a Passionate Heart concert at London's Aeolian Hall: https://vimeo.com/105246417
"… a hugely gifted singer, but more importantly, a born communicator."
– The Montreal Gazette, Canada

Join us on this magical evening to hear noted Canadian songstress Barbara Lewis lend her incomparable vocal artistry to some of the best-loved songs of Joni Mitchell, Leonard Cohen and many others. Her uniquely personal musical tribute, "Passionate Heart", is an ode to the music that has quickened our heartbeats and given us our finest memories, expressed as the composers – Leonard, Joni and others – might only have dreamt.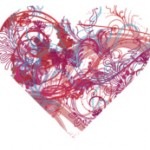 To create "Passionate Heart," Barbara has lovingly selected (and continues to select) pieces for their intimacy and joy; "Both Sides Now" – Joni's love-anthem of the 70's, and "Dance Me to the End of Love" – Leonard's deeply emotional ballad. Classics such as "Fever" and "Try to Remember" make up but a small part of this rich book of love.
Barbara's soaring, angelic voice combines with her other considerable performance talents to create an intimate relationship with her audiences; not surprisingly, it is the words of those fortunate enough to have experienced one of her rare live appearances that best express what you will hear on April 17th:h
                 "… an awesome voice, sensitive, powerful, … all encompassing, energetic, profound and captivating"
                 "… a hugely gifted singer, but more importantly, a born communicator."
– The Montreal Gazette, Canada
                 "Wow! Commanding performance … Enthusiastic crowd in awe of tremendous range."
– London Free Press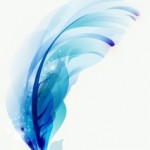 Until very recently, Barbara had remained devoted to the composing, writing and performing of her own material exclusively. Of these works, videos for "Lullaby for a Deep Sleep" and "Body" have aired extensively on PBS. "Lullaby," the most oft-selected song of Barbara's international audience, is exquisitely gentle and sad; in contrast, "Body" is intensely sensuous. Together, they perfectly reflect the extensive dramatic range of Barbara's talents. 
Since her first, highly successful appearance in Ontario (London's Aeolian Hall) in the fall, Barbara has given concerts in Mexico and in her home province of Quebec, and has begun recording tracks for her new album to be released later this year.
Here's just a little taste of the London performance – Fever.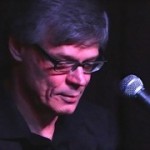 Accompanying Barbara on August 23 will be the versatile pianist, composer and arranger, Doug Balfour, who has appeared on stages throughout Europe and North America, which included productions of Phantom of the Opera, Sunset Boulevard and Ragtime. Well known Toronto-based bass-player, Bob Hewus will join Barbara and Doug onstage.
Visit Barbara's web site – barbaralewis.com.