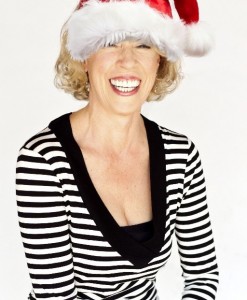 Women's Art Society of Montreal – Holiday Concert/Talk
December 2 – Nouvel Hotel – Montreal – 11:00AM – 2:30PM
Featuring fabulous adult contemporary singer, Barbara Lewis. She will talk about her artistic life and sing songs by Leonard Cohen, Joni Mitchell and her own (best selling) composition  – Lullaby For A Deep Sleep.
Barbara Lewis "is a hugely talented singer." – Montreal Gazette
Come celebrate this holiday season with us at the Nouvel Hotel – 1740 Rene Levesque, corner St. Mathieu. Indoor parking $11 at the hotel, near Guy Metro. Buses 150, 165, 465, 66.

Scrumptious Menu: $37 per person.
Soup: Cream of carrot with orange & ginger.
Choice of: Grilled chicken breast marinated with lemon & coriander with a honey,
curry & grated coconut sauce OR Filet of Atlantic salmon topped with fresh fruit salad & a touch of olive oil
OR Vegetarian Creamy asparagus risotto.
Dessert – Raspberry & chocolate mousse.
One glass of house wine per person.
Coffee or Tea.
BARBARA LEWIS WILL BE ON HAND
TO ENTERTAIN AND INSPIRE US

Barbara Lewis sings adult contemporary music – songs that have powerful lyrics and gorgeous melodies.
Her current show is called "Passionate Heart" – Love song to Joni Mitchell & Leonard Cohen
(includes songs by Sting, Michele Legrand, Jacques Brel and more). She will sing several songs from this concert