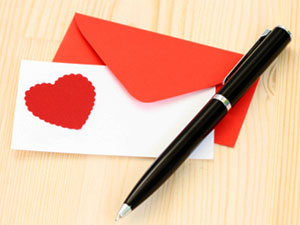 FIRST LINES OF LOVE LETTERS…
We asked our Facebook fans to share the first line of the best love letter they've ever received. Here are our favorites.
Seeing you takes my breath away. – Sue Coleman
You know I know I love you. Don't tell anybody. – Giovanna Hinojosa Lopez
REAM MUCH MORE!  First Lines of Love Letters | Reader's Digest.