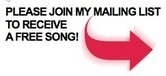 Upcoming Performances: HERE
For bookings, contact:
jerryblack@sympatico.ca
About Barbara: "a hugely gifted singer."  "…a born communicator." - Montreal Gazette
"A wide range voice, Barbara's low notes remind you of Anne Murray while her creamy high notes are like those of Judy Collins. A soulful mix…" She sings a blend of pop & folk: songs with gorgeous melodies & powerful lyrics.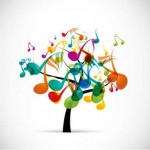 Barbara often performs "Salon" concerts – intimate events where the audience sits close to the singer and the music is poetic and emotionally rich – a powerful experience. Her current show, Passionate Heart, highlights the music of Joni Mitchell and Leonard Cohen. 

Connect with Barbara here:
Listen Free! • Sweet Dreams  & Ain't Love Easy?  Read free!  How To Find Love!
FREE, EXPERT SINGING TIPS ARE HERE. ORIGINAL PAGES FROM THIS SITE ARE  HERE.