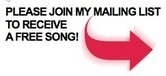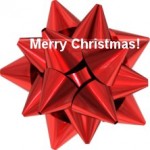 Barbara Lewis is a Classical/Pop singer. (Like Sarah Brightman & Josh Groban.)
She sings a blend of pop & folk: songs with gorgeous melodies & powerful lyrics.
Praised for her wide-range voice: luscious low notes & soaring, ethereal top, Barbara is also well-known for her consummate ability to connect with her audience.
"Lewis is a gifted singer, but more importantly, a born communicator." – The Montreal Gazette, Canada.
Listen to a song – Silent Night -  from her upcoming Montreal Christmas Concert here!
Connect with Barbara here:
Listen Free! • Sweet Dreams  & Ain't Love Easy?  Read free!  How To Find Love!
FREE, EXPERT SINGING TIPS ARE HERE. ORIGINAL PAGES FROM THIS SITE ARE  HERE.