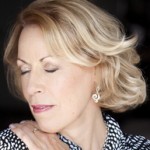 Barbara Lewis sings a blend of pop & folk:
songs with gorgeous melodies & powerful lyrics.
Song Store - Buy songs here.
Listen • Sweet Dreams  & Aint Love Easy?


About Performances: HERE
View video: from Aeolian Hall
Bookings: jerryblack@sympatico.ca
FREE, EXPERT SINGING TIPS ARE HERE. ORIGINAL PAGES FROM THIS SITE ARE  HERE.