"Lewis is a hugely gifted singer… but more importantly, a born communicator." 
– The Montreal Gazette

Barbara Lewis's wide vocal range reminds listeners of both Anne Murray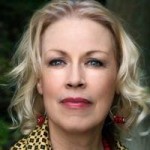 for her low notes and Judy Collins for her expressive upper range. Barbara performs concerts and one-woman theatrical shows. Her last original theatre work, Crossroads, finished with a 3-week run at the Centaur Theatre in Montreal
Barbara's recent concert tour (2016/17) was titled, "My Canada: Singing the Soul of a Country," which featured all-Canadian songs in honour of Canada's 150th birthday. Her 2013/15 tour was titled, "Passionate Heart."  This show featured the songs of Joni Mitchell and Leonard Cohen. 
2018/19 Performance Project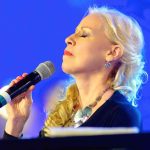 BLOOD ORCHID
Currently, Barbara is working on a new project for the 2018/19 seasons titled:
"Blood Orchid" – Powerful Stories about Women, thru Song Conceived as a multi-media project, Blood Orchid: The Concert will include powerful cover songs written by or made famous by women singers such as: If you go away/Ne me quitte pas – Edith Piaf,  I can't make you love me – Bonnie Raitt, I feel Good – Nina Simone, Every Grain of Sand – Nana Mouskouri, A Case of You – Joni Mitchell, I wanna be evil – Eartha Kitt, The Rose – Bette Midler and many more.
Barbara will also sing several of her own compositions in this show such as Body and Lullaby for a deep sleep, Blood Orchid, and other songs that are currently in the works.
Until 2013, Barbara had remained devoted to the composing and performing of her own material exclusively. Of these works, videos for "Lullaby for a Deep Sleep" and "Body" have aired extensively on PBS.
With the show, Passionate Heart, Barbara began to include covers in her concerts.
Her most recent performances include:
• Performance for the MUHC Foundation fundraiser at The Rialto Theatre in Montreal
• Performances in Eucador (Loja and Vilcabamba) and Mexico
• University Club of Montreal – Launch of "MY CANADA" Show
• The Canadian Tulip Festival, Ottawa, Canada
• California, (Carmel & Pebble Beach)
• London at The Aeolian Hall
• Ottawa at the Shenkman Arts Centre
• Montreal for the St. Columba Arts Series & other venues
Lewis has performed with juno-winning musicians and principle instrumentalists from the Montreal Symphony Orchestra. She has recorded 6 CDs and many other songs for sale on numerous digital platforms. Several of her music videos play regularly on television (PBS & Classical Arts Showcase) in the U.S. Her current pianist/arranger is the well-known, Toronto-based, Doug Balfour.